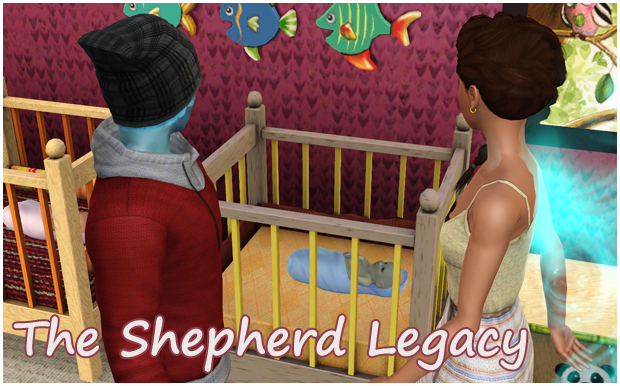 WHAT? A BABY? TWO BABIES??
Read on.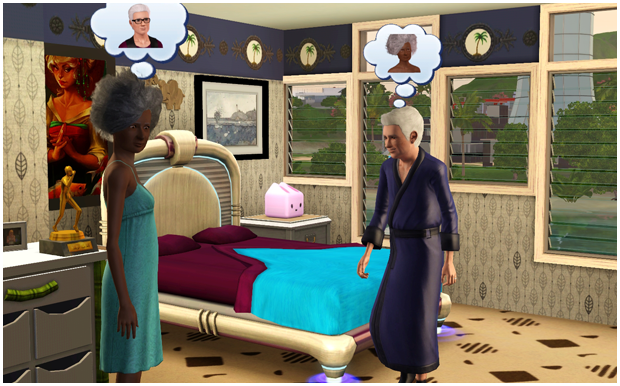 I return to my legacy after months and what do I see? THE FREAKEN USUAL.
Not even mad.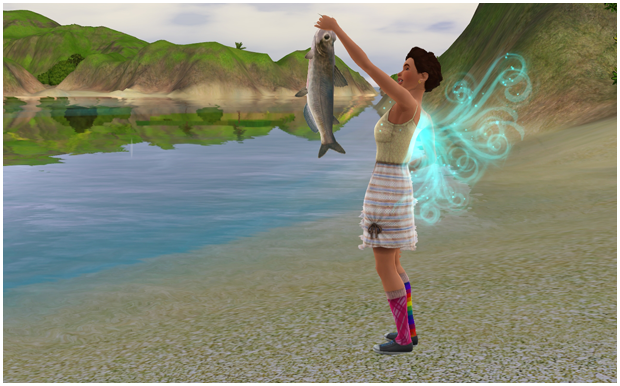 Sam's been fishing for the past couple of months.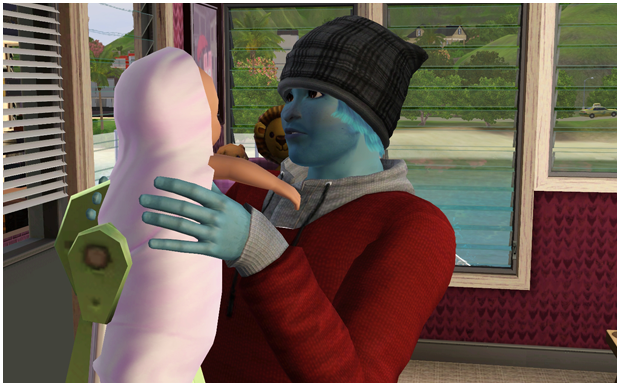 And "Sweet-Pea" has been snuggling the generation seven first-born: Athena.
Athena who in retrospect I wish I had named Artemis, since she's a Virgo and Artemis is the goddess of virginity and whatnot.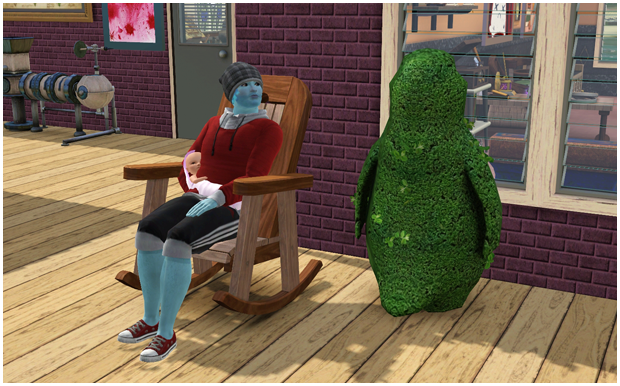 Pea: Hey penguin, do you think I've gained weight?
Penguin: I really don't care.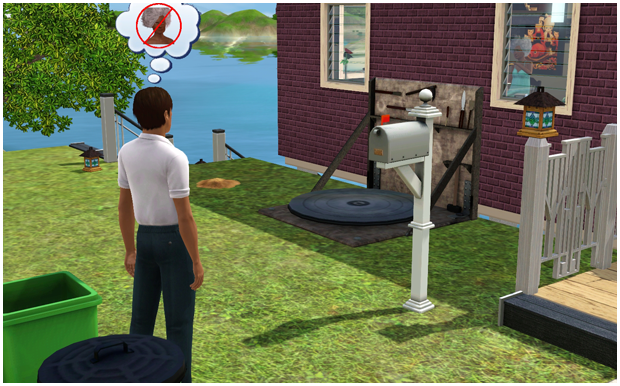 The maid today is rude. Leave Paris alone, she's a sweet lady!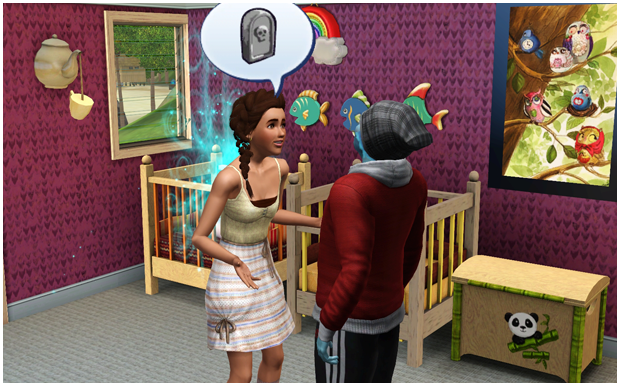 Sam: We are going to die! We are ALL going to die one day!
Pea: Haha! What a relief!
Sam: I know! Wouldn't want to be stuck here forever!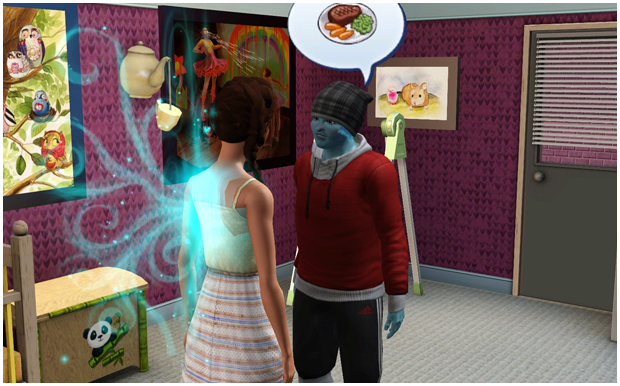 Pea: Well.. I don't want to die yet though.. so do you have any food? I'm starving!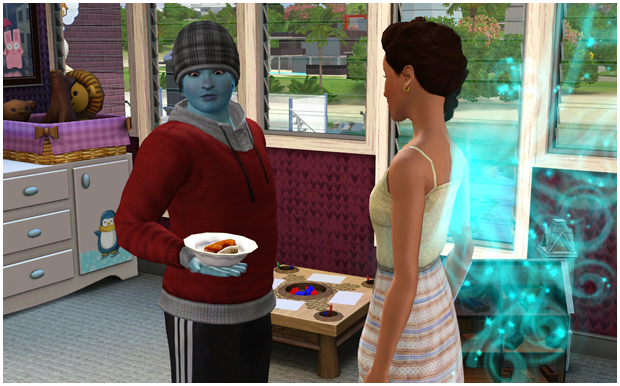 Pea: Omg thank you honey! I'm going to devour this curry wurst.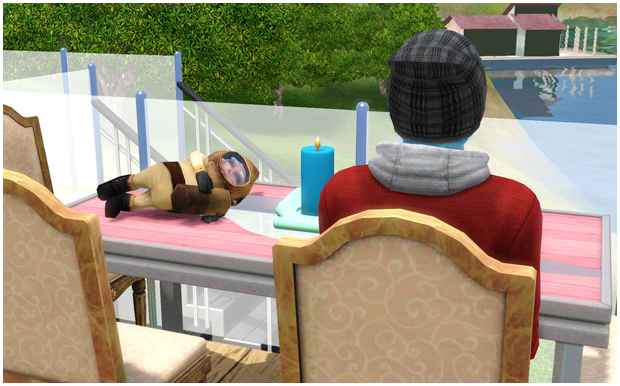 Leandra: Hey peanut, draw me like one of your undersea mermaids.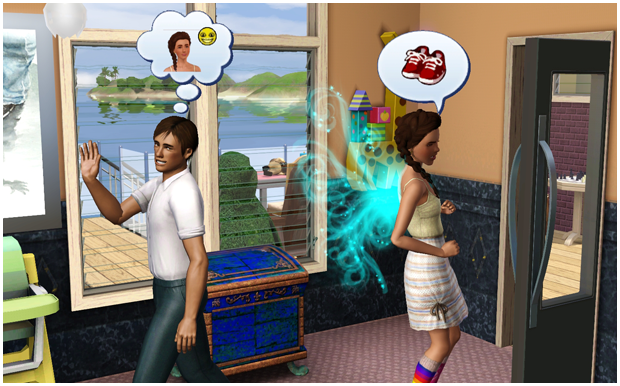 Maid: Heyyy hot stuff.
Sam: Ew gross! I'm married and have my husbands baby, creep! You work for me!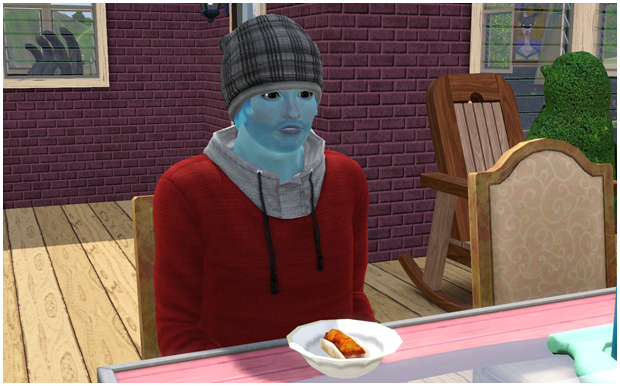 Peanut: Weird, I feel full but I've barely had a bite… wait… wait..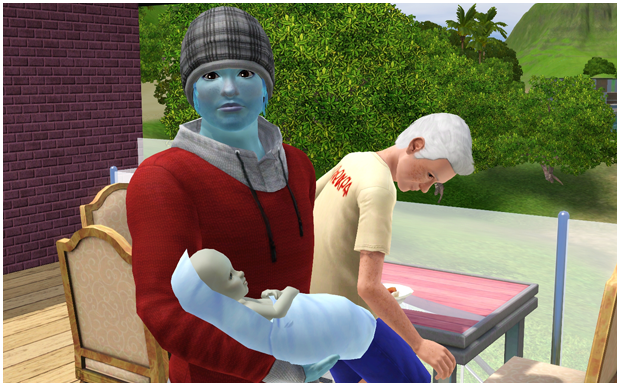 What happened!?!?!?
Peanut: I can't recall.. all I know is that this is my baby.. my baby with the alien I met a while back.
!!!
Peanut: I'll name him Apollo. It fits cause Athena and Apollo? And they're half-siblings in mythology too?? Perfect!
Apollo is a good humoured loner. He's also a Virgo like Athena, likes Egyptian music, Chilli Con Carne and like her sister he also likes red.
His mother is Xoxop Xip. The pregnancy errored out again, but I instant babied Apollo from another alien.. I don't know why I didn't do this last time it crapped out months ago? Anyway Apollo's last name is Xip, like his mum's and I'm keeping it just as a reminder that he's ~*~different~*~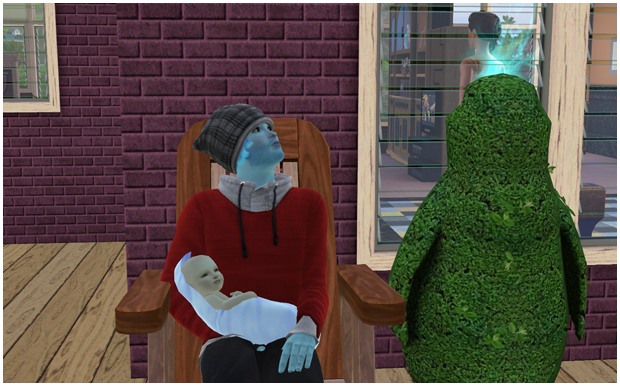 Pea: How will I tell my wife?
Penguin: Not my problem, dude.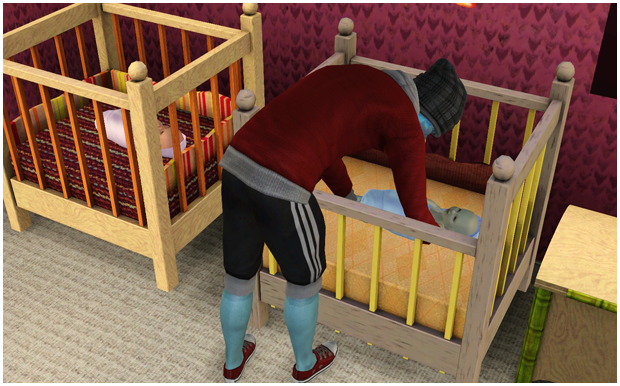 Pea: I'll just put him here and pretend nothing is different..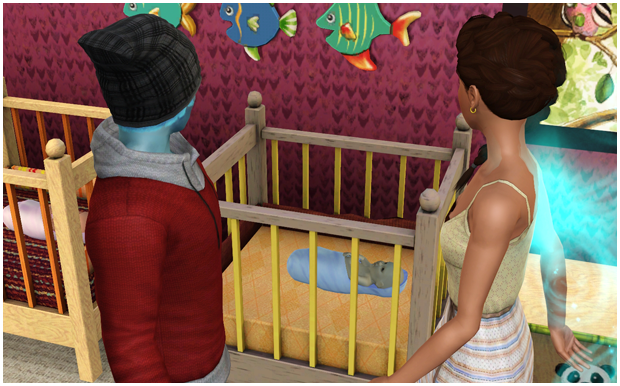 Sam: Umm… ???
Peanut: It's a miracle, Athena spawned a sibling!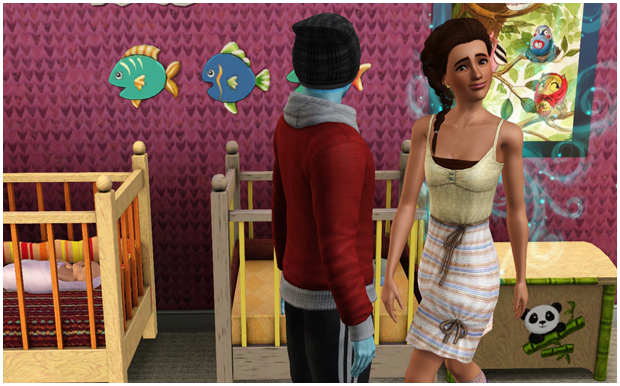 Sam: Hahahaha, sure.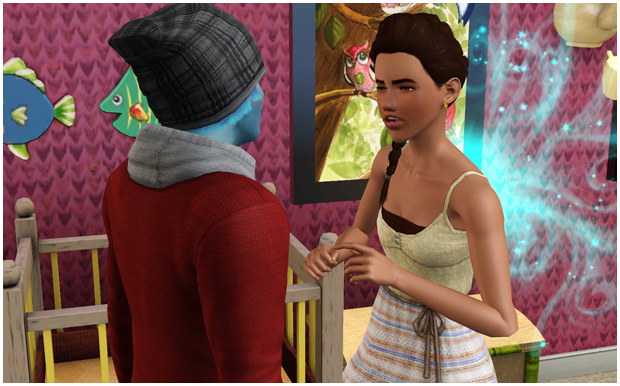 Sam: Tell me what REALLY happened. NOW.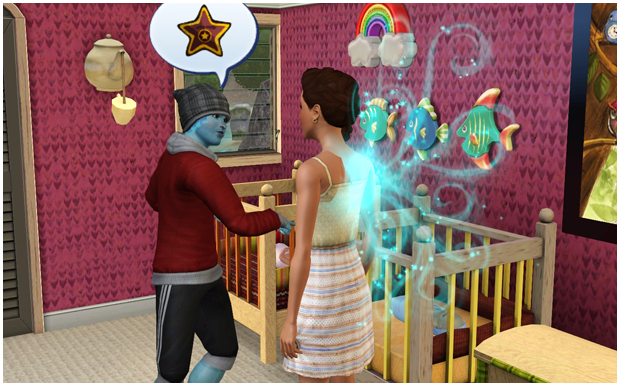 Pea: I was abducted by aliens, they took me to their star and knocked me up?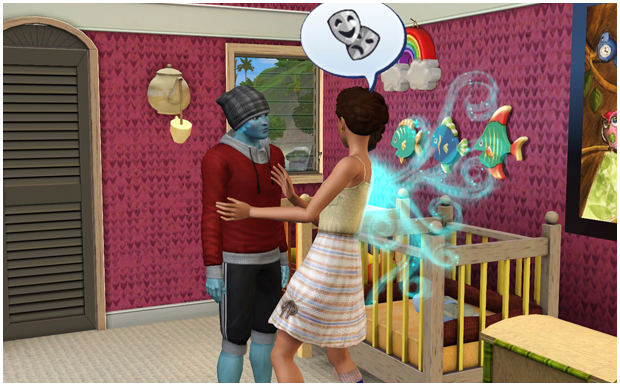 Sam: Did I wake up in an alternate universe where we live in a soap opera? But yeah that's more believable than the Athena is a witch story.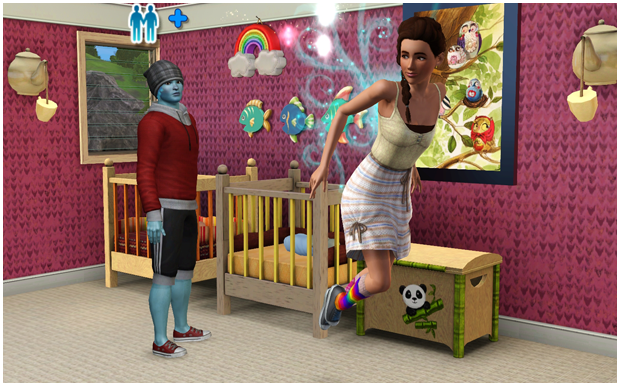 Sam: I'm out.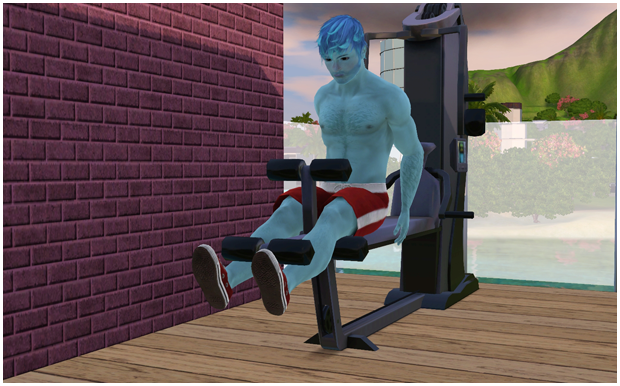 Pea: Man, all that beef on me was just baby weight?? Seems weirdly impossible but I guess I'll have to put that muscle back on.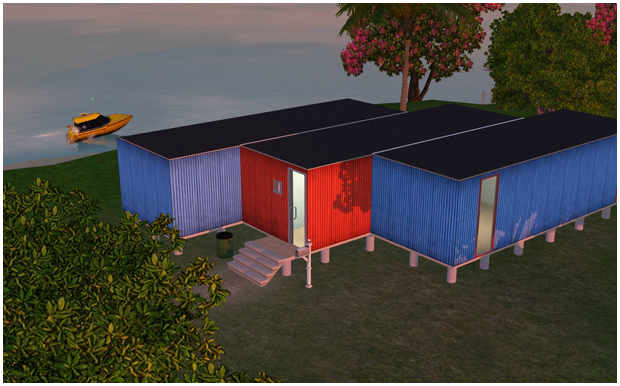 Meanwhile Jason was invited to a party. He took his wife with him obviously.
Paris: Are you sure this is the place? I mean your brother can't possibly live in a house made of cargo containers!
Jason: Garen was always an artist!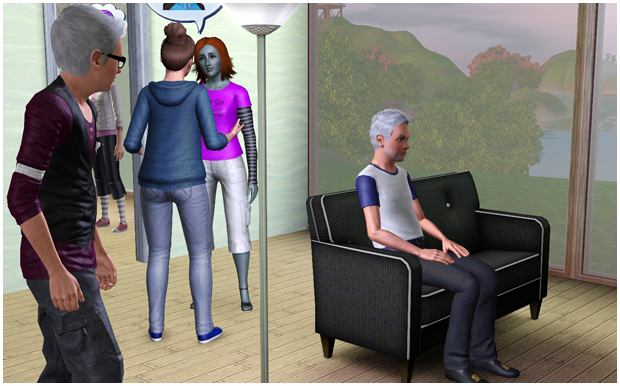 Isla was at the party! And my simself!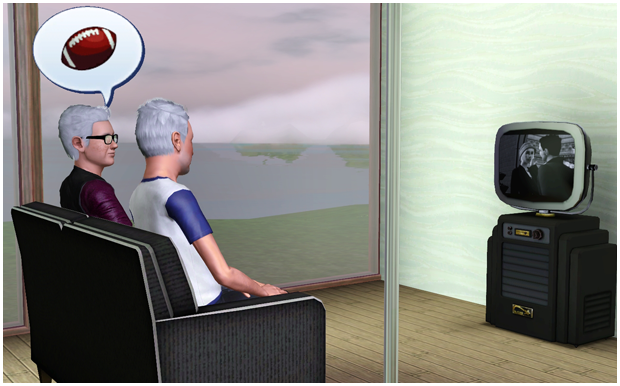 Jason: You know if you wanna watch the game, you should buy a bigger tv!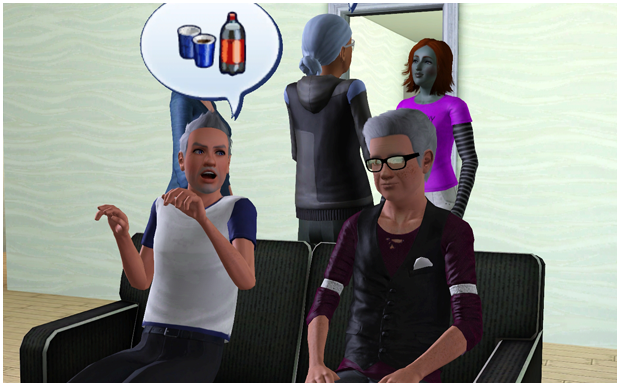 Garen: it's less about the game for me, I just like having my friends and family over for drinks and chat.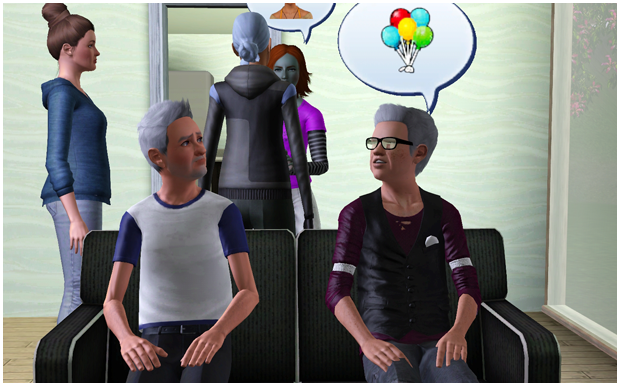 Jason: You don't have to throw a party to see me, Gary.
Garen: You know, you were always my favourite of all  my little siblings.
Jason: I remember..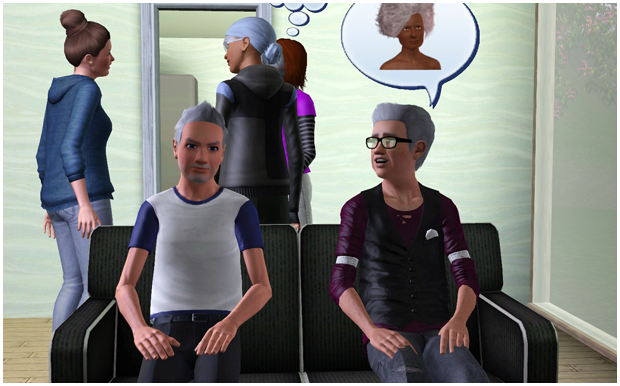 Jason: Did you see my wife? I took Paris with me too. Doesn't she look beautiful?
Garen: Now that you mention it: where's MY wife?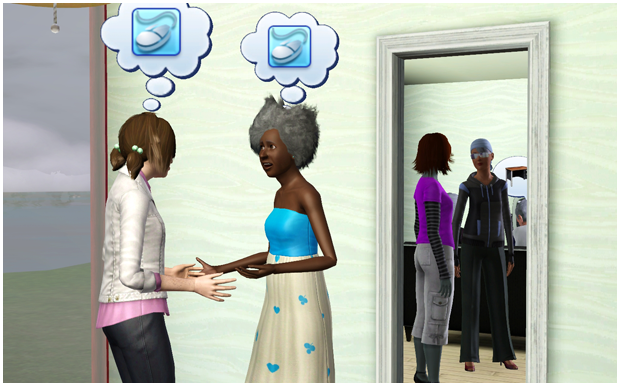 In the other room Paris is sharing interests with my super friend Mandie.
Our simselves are married and have 3 adopted babies together.
I don't wanna brag, but it's a gay ol' time.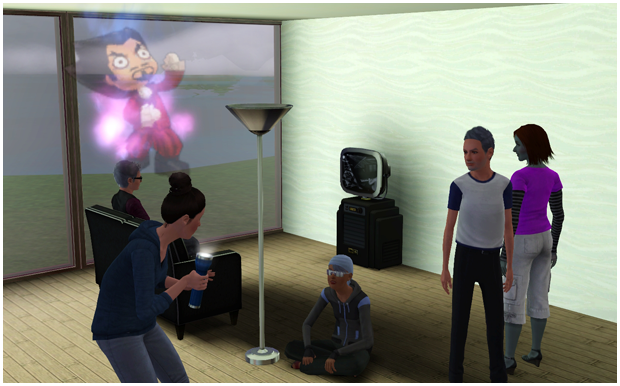 My simself meanwhile tells a scary story to the other guests.
Paris: You know, I'm an actual real life doctor!
Mandie: This is boring, I thought we were talking about video games.
Paris: Oh and TV! What's your favourite show?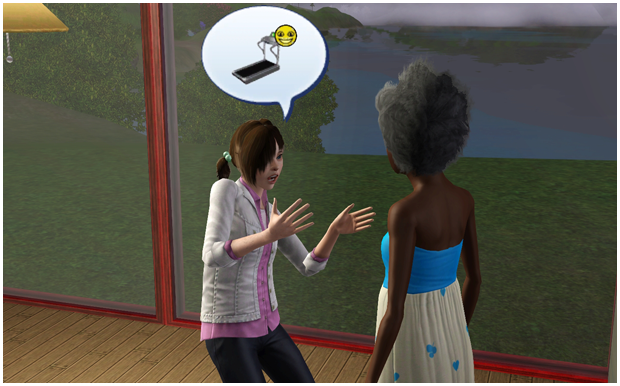 Mandie: Actually I prefer to work out every day instead of watching tv.
Filed under: total lies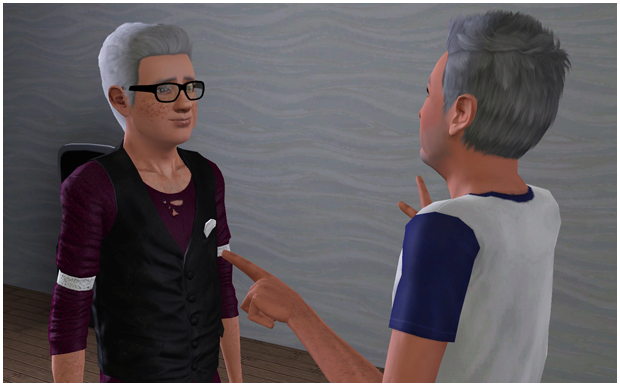 Garen: It was so good to see you, baby brother. Thanks for staying until everyone else was gone.
Jason: Any time. But I'm not such a baby any more. At this stage you can hardly tell who's older.
Garen: Don't say that you're still so young!
Jason: So are you.. hey Paris, are you ready to go yet?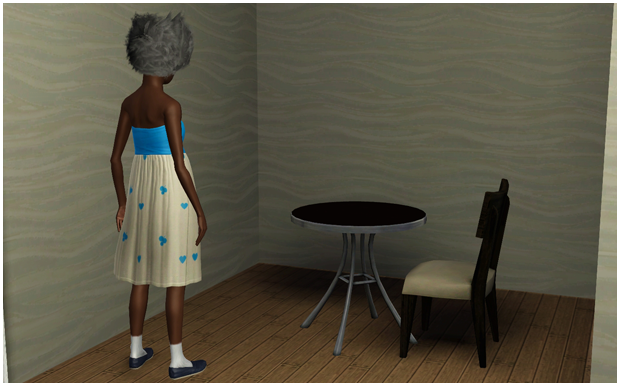 Paris: Uh… yeah I'll be right out.
Not gonna lie. She swiped the other chair.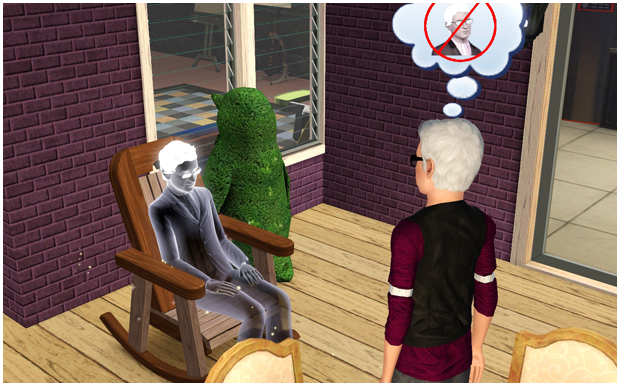 Jason: Ew who's this gross ghost in our rocking chair!?
Brian: Have some respect I'm your ancestor!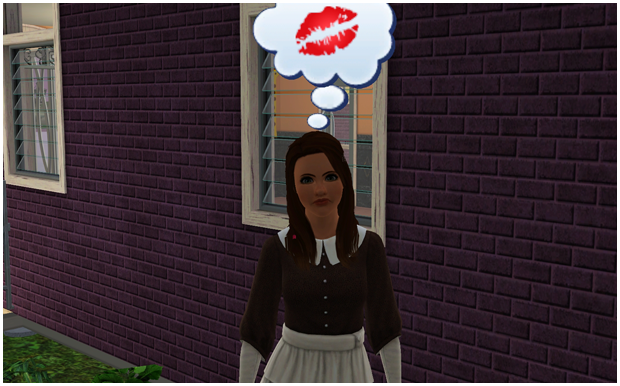 Taylor: Grilled cheesus, I haven't been kissed since Ernest died!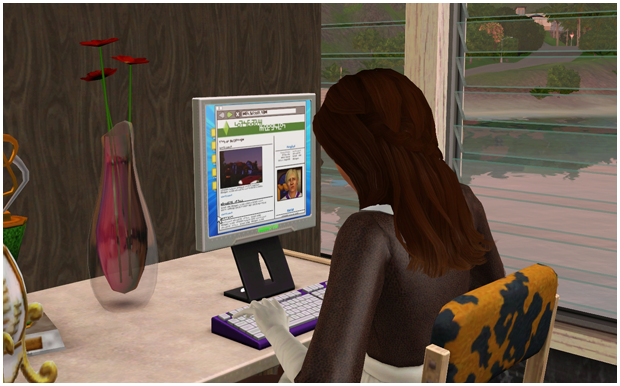 Taylor: It's time to put myself out there again! And by out there I mean I'm gonna make a profile on a dating website!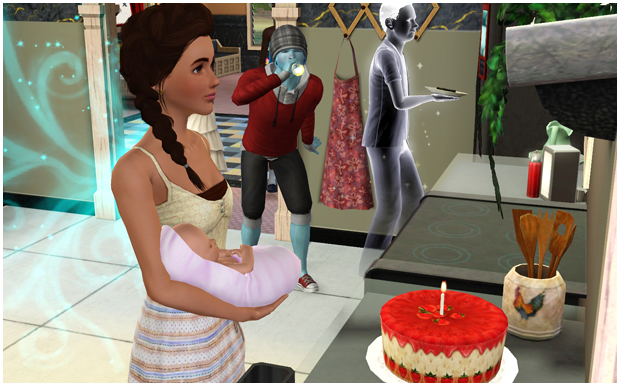 But that morning there were things to celebrate other than Taylor trying to find a lover again.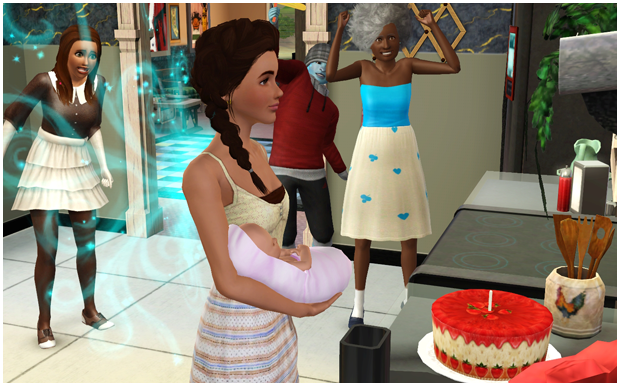 Paris: It's Athena's birthday!!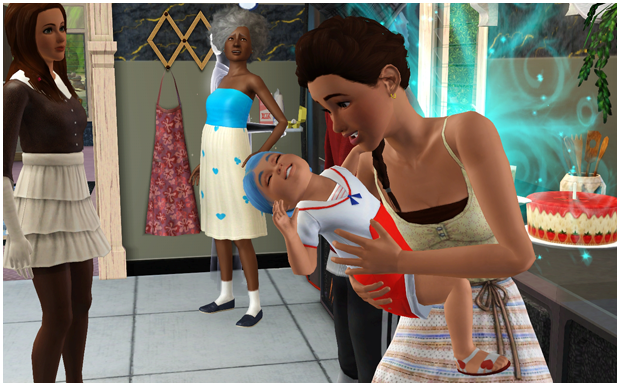 I put her in a cute red sailor outfit.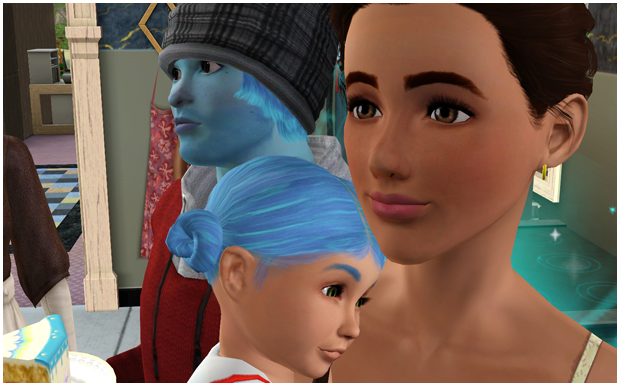 Brown eyed parent + Dark brown eyed parent = green eyed kid.
Magic.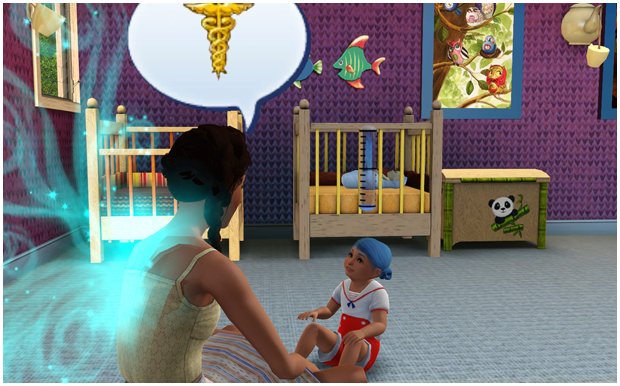 Sam: Granny is a DOC-TOR. Can you say that? DOC-TOR.
Athena: Doc-doc?
Sam: Close enough!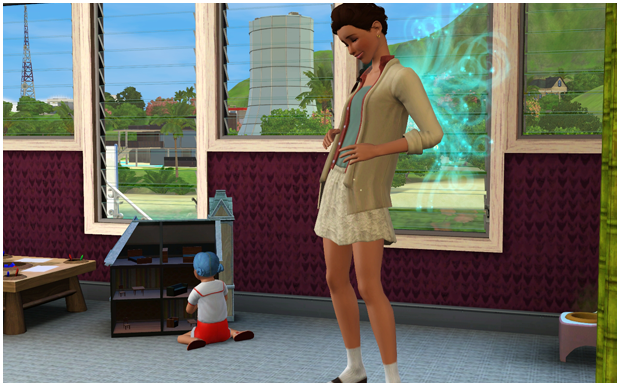 The speech lesson was cut short because SAM IS PREGNANT!?
Sam: Makes sense, since me and Peanut tried for baby the other day!
…
Sam: Yeah, he was so beefy and hot.. of course I realize now that he was just pregnant.
Hey, lady good for you.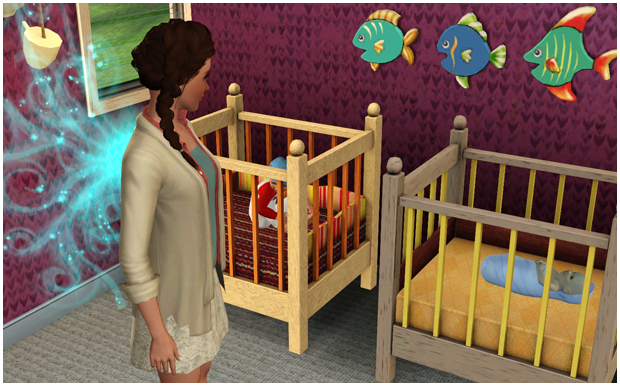 Sam: Looks like we're going to have a lot of small children in the house.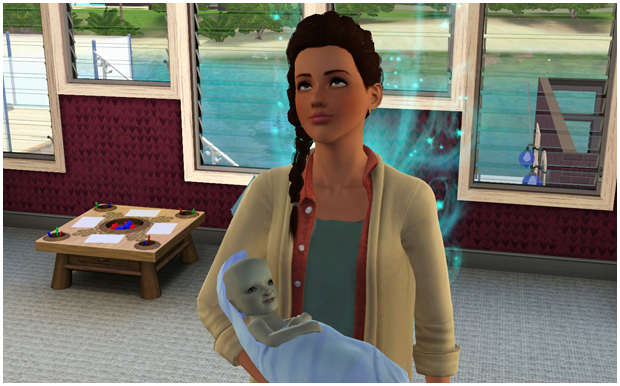 Sam: Whoever is the other parent of Apollo.. I hope this is ok with you
Sam: Baby!
I hung out with my surrogate nephew today and I got to hold him for a long time.
I don't want to have children but man toddlers and babies make me feel all nurturing. So I feel Sam here.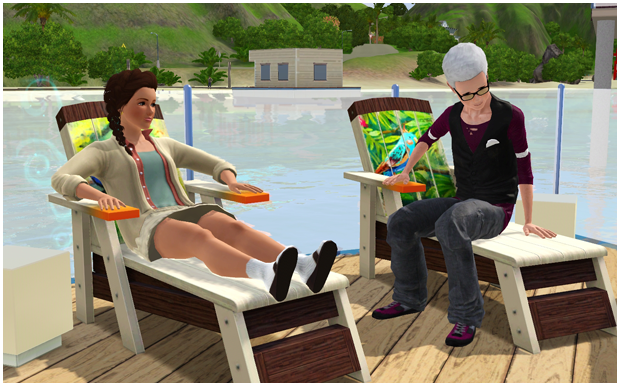 Jason: Oh.. sitting down and standing up is getting harder..
Sam: Take it easy dad. You know I'm here if you need me.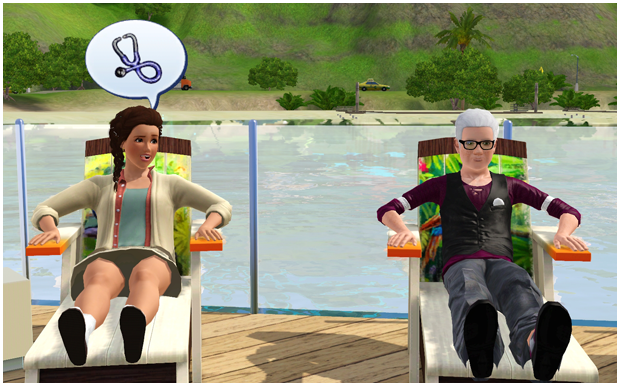 Sam: And mum's a doctor, have to talked to her?
Jason: She does breast implants, Sammy.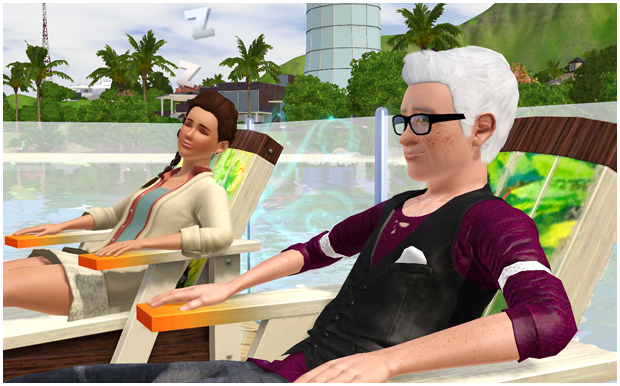 Eventually Sam drifted off into a nap and Jason followed.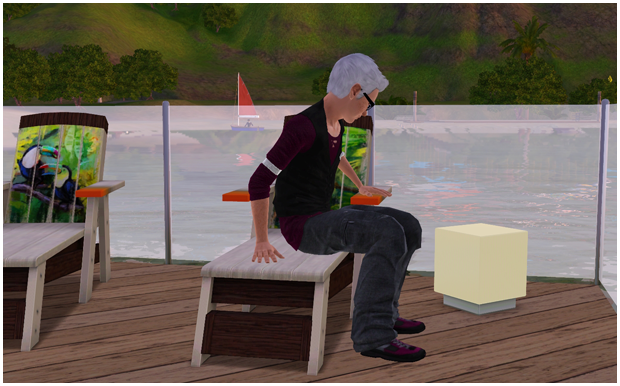 When he woke Sam was gone and he was reminded of the phone-call he received from Liz saying that Garen died the night before.
Pea: Please don't cry Thena, it makes daddy cry.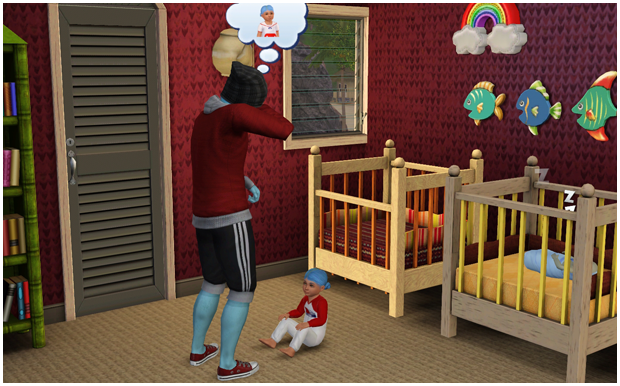 Athena: I'm not even crying.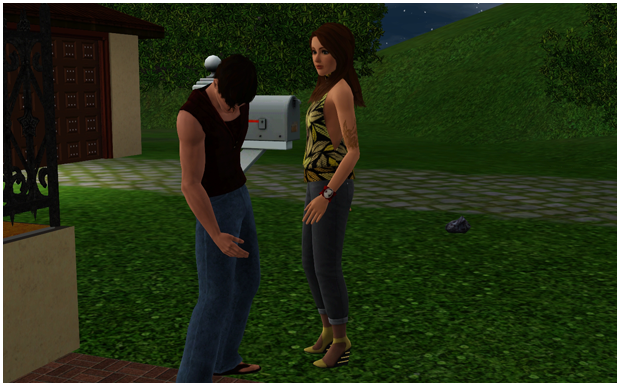 So that night Taylor met up with a guy that left a message on her profile.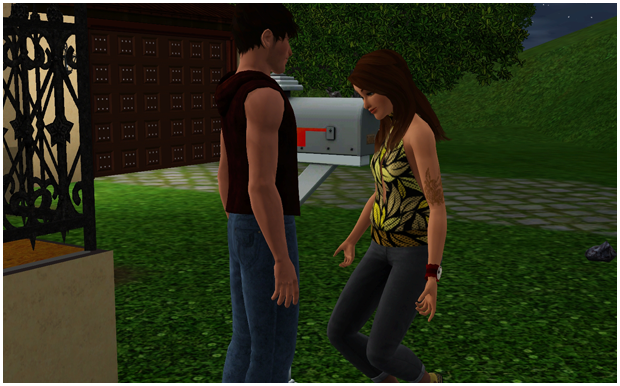 Taylor: Matteo? I'm Taylor.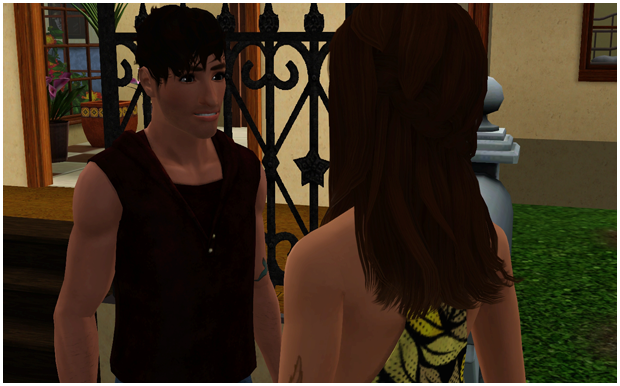 Matteo: Yes. Great to meet you!
Yes. Goood.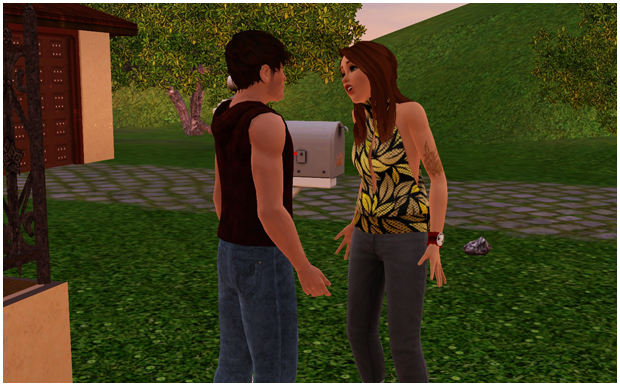 Taylor: So I came all this way and I don't even know if you're single!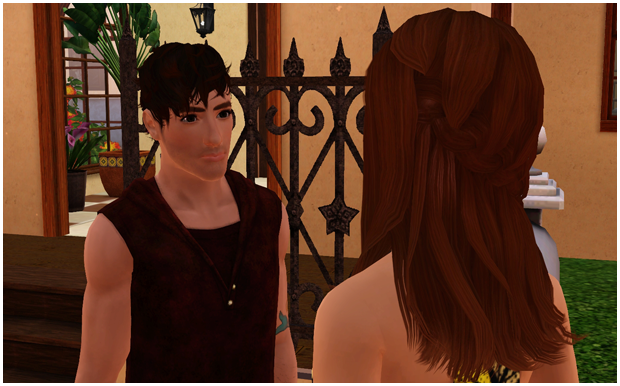 Matteo: No, I'm married! Did you think this was a date?
Taylor: We met ona  DATING website for people who want to DATE!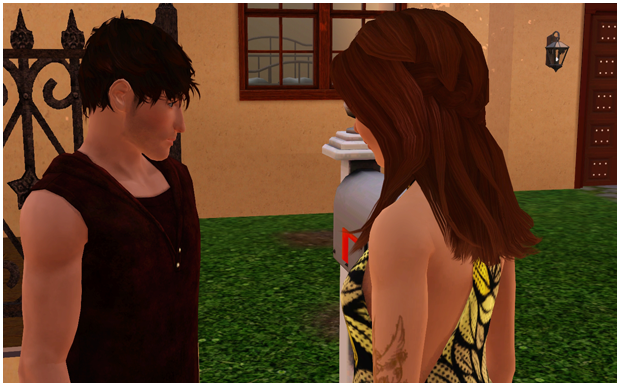 AWKWARD.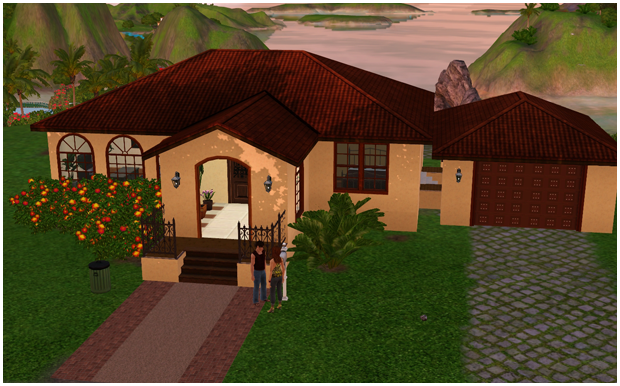 He does have a REALLY cute house though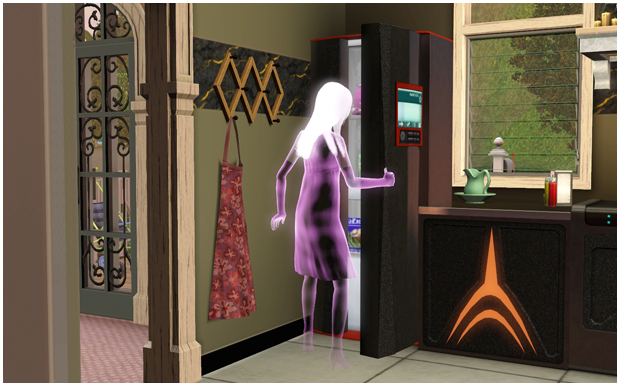 Some things never change, eh Jo?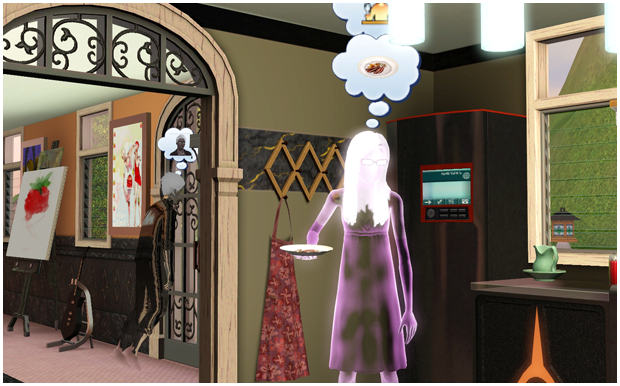 Jo: What do you mean? Ugh I'm so hungry! I haven't eaten in a decade!
Hey look it's Kevin!!
Jo: Who?
Your.. husband..?
Jo: I don't have a husband. I'm so hungry!
I guess it makes sense for ghosts to stop remembering things at some point, but it's so sad.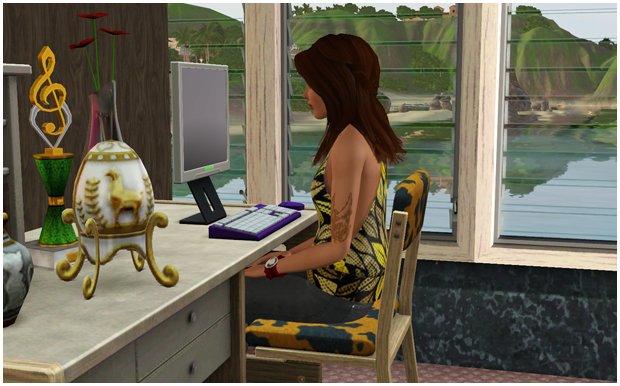 Taylor: Why.. why was he on a dating website if he was married? He left me a very flirty comment! I..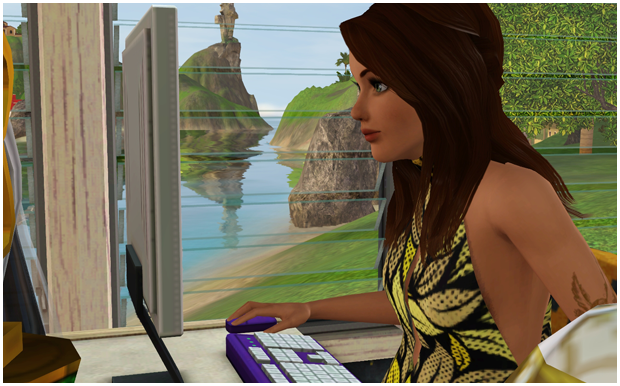 Taylor: No! I need a fresh start!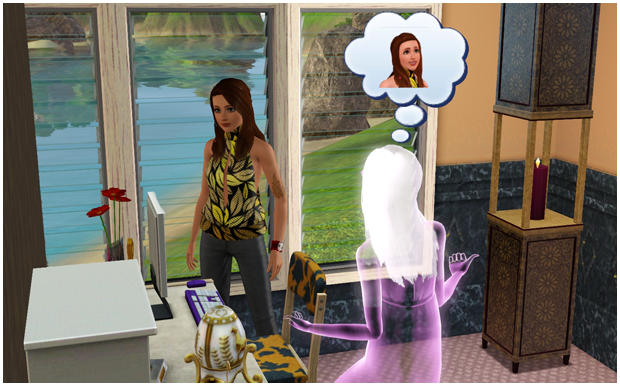 Jo: Oh a HOT LADY!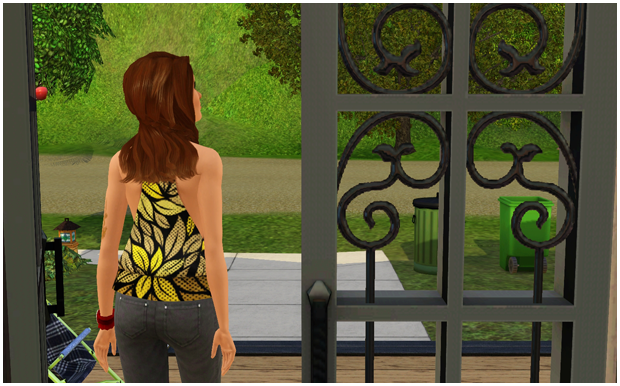 Taylor bought a house by herself and moved out that day.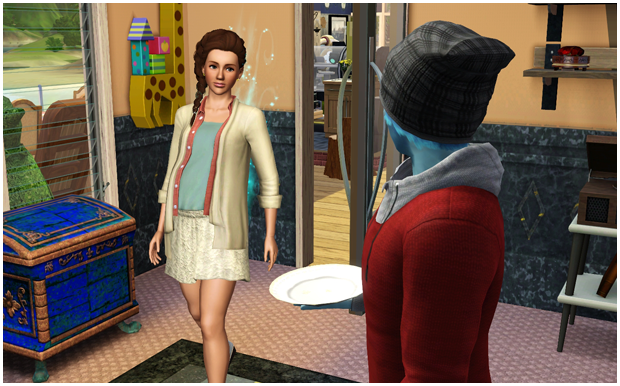 Peanut: Why are you wobbling like that?
Sam: I've been pregnant for 7 months!
Peanut: Oh shit.
Sam: I swear if those aliens made you have memory leaks I will murder them all.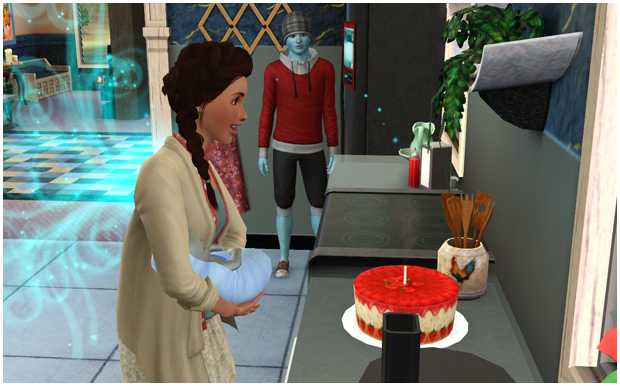 But anyway, it's Apollo's birthday!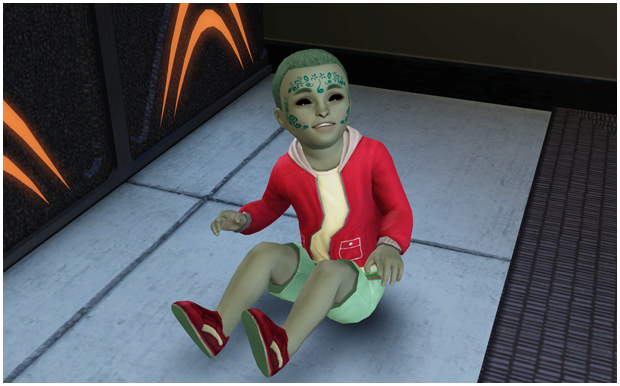 Isn't he just adorable?
Pea: he has.. my eyes. Sort of..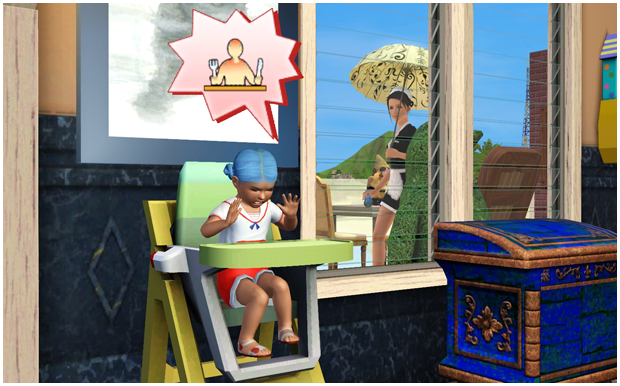 Maid: Wow they don't take care of their toddler very well.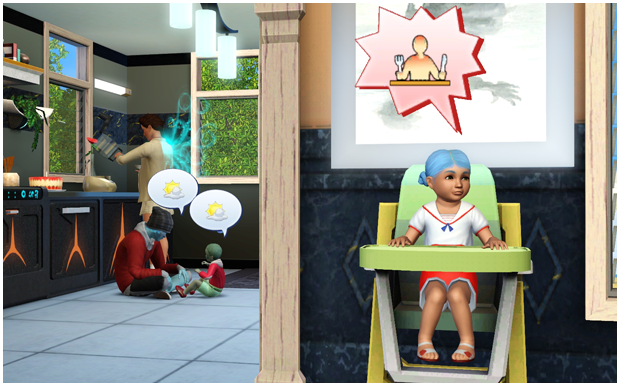 Pfft! Mama's in the kitchen processing the food right now!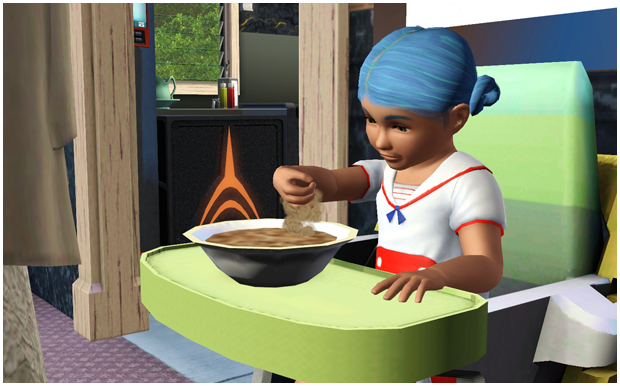 Athena: Hmm yes the texture is just right!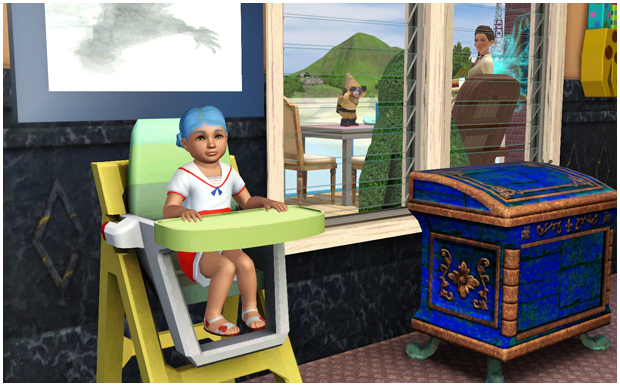 Sam: I hope I can eat this piece of cake before she realizes she's stuck there.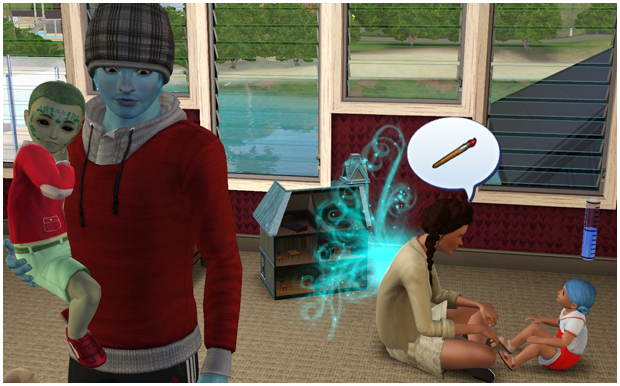 I think they're doing pretty fine as parents.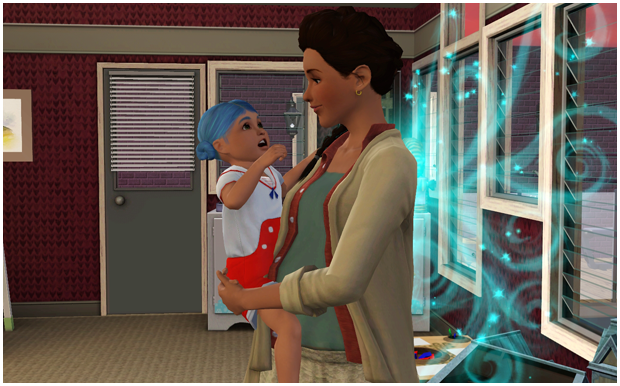 Pregnant sims holding babies gives me life. Idk it's just so cute.
But that's it!
I'll see you when I get a new hard drive so I can actually PLAY the game. Go to the front page for into if you missed it!